The Ossington Circle Episode 29: Media and Empire with Justin Podur
In this episode Justin Podur is the guest and guest interviewer Dan Freeman-Maloy asks the questions. We talk about media, Herman and Chomsky's propaganda model, activism in a time of social media monopolies, and empires. The first of a series.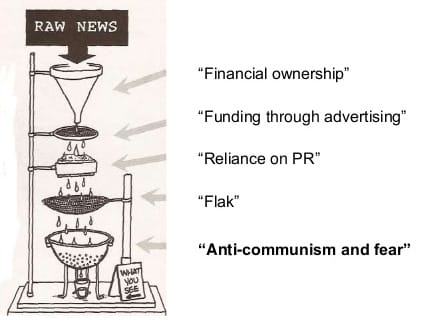 The propaganda model. Source: Monthly Review.